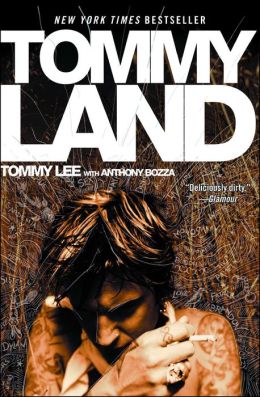 Nothing takes me back to my youth quicker than some good ole big hair 80's heavy metal. I have to say that next to GNR, Motley Crue was and is my favorite. I crossed picket lines to go to a concert when I was in high school, and was front and center to see Tommy Lee's bare butt as he mooned the crowd. I heard this antic got them banned from our state but they were back when I hit college. Of course, I secretly snagged a ticket (Mama absolutely forbade me to go) and I was front and center again. When I found Tommy's book I jumped on it.
I think of myself as pretty open minded and not-so-easily offended or embarrassed but GOOD GRIEF!!! I never thought I'd be reading a book co-authored by a man's penis. SERIOUSLY?????

With that said and out of the way I have to say that I really enjoyed the book. I was expecting the raw stuff, but was caught by surprise in the way that he very subtly exposed his soft side....there between the lines. He was so open with his addiction and struggle that you could feel it in every word printed. I highly recommend this book to anyone interested in the lifestyle of this crazy Crue!